This is more than I've posted in weeks LOL.

So the lovely
asya_ana posted a meme in her LJ this morning (flocked) and
alby_mangroves and
emjayelle both did one over on their LJs too.

Here is mine! Warning, I may have gone overboard with gifs. OOPS.



Favorite Epi: 5x13. Given it's been nine months and there is no sign of me being over it yet? Yeah, you could say that was my favourite - the ultimate shippers love letter. I'm also very fond of A Servant of Two Masters, The Disir (ow ow ow), And basically the entire last block of S2 from Sins of the Father on. (I KNOW I'M CHEATING LOL), Eye of the Phoenix and Labyrinth of Gedref and Moment of Truth and and... okay, I just love a lot of them okay?

First Fic I Read: So Are They All, All Honourable Men by
seperis

Last Fic I Read: Awake by
corilannam

Favorite Merlin Song:



It's almost as if it was written for them and I can't even listen to it anymore without crying. It IS Merlin and Arthur.

Fanvid I Like: Okay, this is tough for me to narrow down because I watch A LOT of fanvids. But this one was, I think, the first one I watched and gives me so many warm and fuzzy canon feels:



Memorable Cast Appearance: Okay, this was HARD. But this took the cake for me. We all know why:



Gif spam:

WHY DID THEY FUCKING CUT THIS. WHYYYYYYYYYYYYYYYYYYYYY.


</a>

Mmmmmmm manhandling. Hnnnnngh.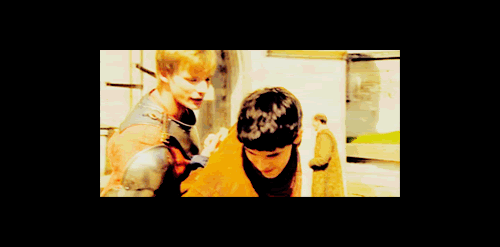 Presented without comment. Mainly bc I swallowed my tongue.




Bradleyyyyyyyyyyyyyyyyyyyyyyyyyyyyyy ♥♥♥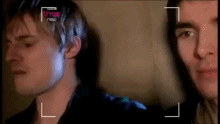 I'M SORRY, ARE YOU ALL STILL HERE I CAN'T TELL BC I HAVE GONE BLIND FROM HOT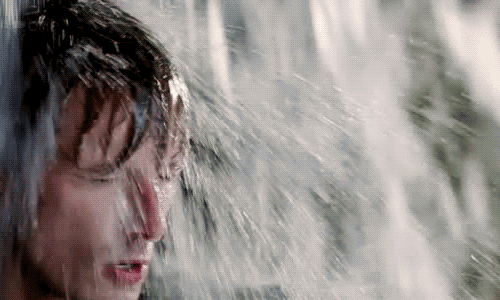 </a>

I cannot the feels are too much for me helppppppppppppppppp




I'll just be over, er, here. Yes here. *bites fist*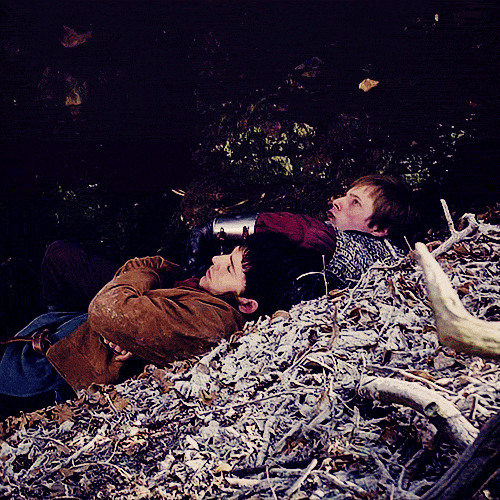 Oh god. This. One of the most beautiful M/A scenes ever




So fucking hot. I cannot. KASDKJALDJALDS PLEASE HAVE SEX RN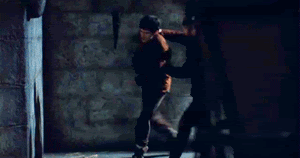 Yeah. Perhaps you should be looking at your intended, Arthur?




THE HAAAAAAAAAAAAAAAAAAAAAAAAAAND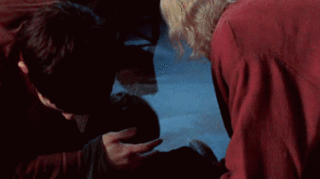 PLEASE TOUCH EACH OTHER MORE KPLZTHX




Arthur only looks like this at Merlin